Course Information
Learning Outcomes
Course Schedule
Lesson Plan
Certification
Entry Requirements
Course Fees
Course Information
The KnowdellTM Career Advisor training (KCA) is a 2-day workshop targeted at professionals or staff in organisations who are required to offer basic career advice to their clients/students/customers as a secondary role in their work.
The KCA training is appropriate for educators, human resource practitioners, social service officers, SkillsFuture advisors and officers, industry mentors from different industrial sectors, grassroots volunteers and any other individuals who want to receive training to offer basic career advice in addition to their primary role.
Trainers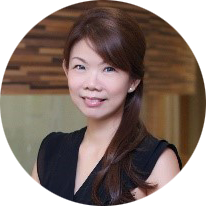 Ms Christy Chung
As the Director of Continuing Education & Training Academy in Ngee Ann Polytechnic, Christy spends most of her time leading cross-functional teams to work with Government agencies, industry partners and teams at other polytechnics to formulate and coordinate the roll out of adult learning initiatives and programmes. Despite that, she is concurrently researching into adult learning motivation as a doctorate candidate with the University of Western Australia
Prior to that, Christy was the Head of Office of Internships and Careers in the polytechnic. Under her leadership, notable enhancements were made to internships and Education & Career Guidance (ECG) for students. These include Career & Professional Preparation modules, Digital Portfolios, Industry Mentors' Network as well as certification programmes and communities of practice for staff. Passionate about technology and analytics, Christy led in digitalising career services, implementing a new internship ERP system, sensemaking of internship analytics and launching the first local study on employers' sentiments on the skills and attributes of polytechnic graduates.
Christy graduated with a Bachelor of Accountancy (1st Class Honours) from Nanyang Technological University and a Master of Management in Hospitality from Cornell University. She is a Chartered Accountant of Singapore and a Global Career Development Facilitator.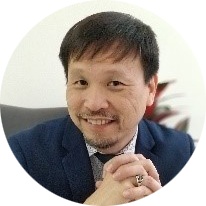 Dr Timothy Hsi, Educator, Psychotherapist, Coach
Dr Timothy Hsi is a counsellor educator, psychotherapist and coach. He is the Founder and Principal of Abundanz Consulting Pte Ltd and is the Master Instructor for Knowdell's Job and Career Transition Coach Certification workshops. He is also a NCDA Instructor for the Facilitating Career Development programme. He teaches counselling courses ranging from research methods, counselling theories and counselling ethics in various academic institutions such as Australian College for Applied Psychology in Adelaide and James Cook University in Singapore.
Dr Tim was a recipient of the "Outstanding Career Educator" Award at the 2018 Asia Pacific Career Development Association (APCDA) conference and the "Emerging Leader Award" the year before. He is also the Founding President of the Career Development Association of Singapore (CDAS) and leads a team of passionate career practitioners with the aim of improving the professional identity of career practitioners in Singapore. During his time at the Singapore Management University, he was the Centre Director of the Mrs Wong Kwok Leong Student Wellness Centre and adjunct faculty with the School of Social Sciences and is currently involved as a member of the Advisory Board for the Wellness Centre.
Dr Tim has a Doctor in Education from the UCL Institute of Education and a Master in Guidance and Counselling from James Cook University.
Additionally, he has certifications as:
• NCDA FCD Instructor (National Career Development Association, USA)
• Job and Career Transition Coach (Career Planning & Adult Development Network, USA);
• EMDR Practitioner (EMDR Institute, USA);
• Registered Counselling Supervisor (Singapore Association for Counselling);
• Level 4 member (Australian Counselling Association);
• ACTA certified Adult Educator (Institute of Adult Learning, Singapore);
• Neuro-Linguistics Programming Practitioner (Australasian Institute of NLP)
• Certified Behavioural Consultant (Institute of Motivational Living Inc, USA).
Partner

Learning Outcomes
Individuals undergoing this training will be equipped with the skills of career advice to work with staff within an organisation including advising on career transitions as a result of job disruptions, or students within a school or educational institution.
Participants of this 2-day workshop will be able to perform the following tasks:
Coach employees for career progression in the organisation
Define learning and development needs based on business and staff capability needs
Manage performance of teams through helping individuals to set career objectives and to periodically review and assess performance reports
Course
Schedule
Course Date: TBC
Application Period: TBC
Duration: 2 days
Time: 9am to 5pm
Delivery Mode: Synchronous e-Learning
Venue: Online
Ngee Ann Polytechnic reserves the right to reschedule / cancel any programme, modify the fees and amend information without prior notice.
Lesson Plan
Roles of a Knowdell™ Career Advisor
Information Provider
Educator
Guide
Coordinator
Promoter
Career Development Theory
John Holland and RIASEC codes
Knowdell™ Transition Model
4-stage career coaching process
Career Values, Interests, Skills & Personality
Advising Skills
Paraphrasing
Active listening
Reflection/Empathy
Summary
Knowdell™ Career Tools - Career Values and Motivated Skills
Certification
Participants who successfully meet all the requirements of the course will receive a KnowdellTM Career Advisor Certificate.
Entry Requirements
Participants should preferably have WPLN proficiency level 6 and above.
Course Fees
Funding period for this course is from 1 Jul 2020 to 30 Sep 2024.
SkillsFuture Credit
All Singaporeans aged 25 and above can use their $500 SkillsFuture Credit from the government to pay for a wide range of approved skills-related courses. Visit the SkillsFuture Credit website to choose from the courses available on the Training Exchange course directory.
Union Training Assistance Programme (UTAP)
NTUC members enjoy 50% unfunded course fee support for up to $250 each year (or up to $500 for NTUC members aged 40 years old and above) when you sign up for courses supported under UTAP (Union Training Assistance Programme). Please visit e2i's website to find out more.
Enhanced training support for SMEs
For enhanced training support for SMEs, enter SME in the promo code during course application.
Long Term Visit Pass Plus (LTVP+) holders, please furnish the following documents to the course administrator to qualify for SSG funding:
Self-sponsored learner (**LTVP+): Copy of your green visit pass card, with the word 'PLUS' on the back of the card.
Co-sponsored learner (##LTVP+): Copy of valid and current Letter of Consent (LOC) from MOM
Ngee Ann Polytechnic reserves the right to reschedule/cancel any programme, modify the fees and amend information without prior notice.
Note:
(Course fee is payable upon acceptance. It is inclusive of 8% GST and subject to review.)
Please note that the GST rate will be revised to 8% with effect from 1 Jan 2023, as such any payable course fees will be subjected to the new GST rate adjustments in 2023.
Please refer to our FAQs for more information.
| Applicants / Eligibility | Fees |
| --- | --- |
| Full course fee | $1620.00 |
| Singaporeans aged below 40 qualified for SkillsFuture Funding | $481.50 |
| Singaporeans aged 40 & above qualified for SkillsFuture Mid-Career Enhanced Subsidy | $181.50 |
| Singaporeans qualified for Enhanced Training Support for SMEs | $181.50 |
| Singapore Permanent Residents & **LTVP+ qualified for SkillsFuture Funding | $486.00 |
| Singapore Permanent Residents & ##LTVP+ qualified for Enhanced Training Support for SMEs | $186.00 |
| Others (and Repeat Students) | $1620.00 |